Mouse Button Control
Awards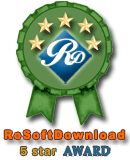 ---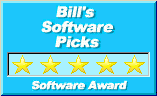 Mouse Button Control
Updates
Redefining mouse buttons
Redefine any mouse Button to do anything you want it to do.
Convert center middle mouse button single-click to left double-click.
lets you use the home and arrow keys to move the mouse cursor one pixel at a time.
Send your wild mouse to our obedience school and let us tame it for you.
---
Auto-run Bootup Options:
Do not auto-run at startup
Auto-run at startup, system tray
Auto-run at startup, dialog box
Auto-run at startup, invisable
Mouse Button Control
Testimonials
Now that I have Mouse Button Control on my computer, I can not imagine having to double click the left mouse button to active controls anymore. The software I use on my job requires thousands of left-double-clicks a day. Many times the tendons in my right arm were sore at the end of the day. Now without thinking I just use the middle button with one click. No more tendonitis!
---
I love my mouse, but the mouse properties do not allow me the re-define the center mouse button. I do not want to use the middle button scroll feature, but do want the center mouse button to act as a left double click. Now with Mouse Button Control I have that.
---
I am a graphic artist. With Mouse Button Control I am now accurate down to a single pixel. I don't know how I did it before finding this software!
Mouse Button Control on-line help:
Convert center middle mouse button single-click to left double-click and lets you use the home and arrow keys to move the mouse cursor one pixel at a time. Send your wild mouse to our obedience school and let us tame it for you. ElectraSoft Mouse Button Control try before you buy software help files: