Speed Dial
Awards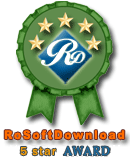 ---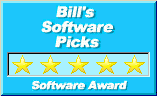 Speed Dial
Updates
Find Modem

Will serch all 256 COM-Ports and provide you with a list of available modems on your computer.

---
Installation

Improved install for quick easy installation.

Speed Dial
Testimonials
Speed Dial is terrific. I appreciate its directness and simplicity. I really got fed up with manually dialing hundreds of phone numbers a week.
---
We've purchased Speed Dial, and have been using it for a couple of weeks now. It's been excellent. It installed easily. If only that were true of all software. Keep up the good work.
---
Speed Dial is by far the dialing program I've found. I have tried several others, at considerable expense! So thank you!
---
I thought you might want to hear from me also when there is no complaint. Your Speed Dial program is definitely the best piece of software I found and bought as shareware. I ran it bugfree daily for the last month and a half. Congratulations and thanks. If ever you need a reference I would be glad to sing your praises! Best wishes for your health and sales!
Speed Dial description:
This computer speed dial software program makes dialing the phone easy. ElectraSoft Speed Dial software try before you buy description: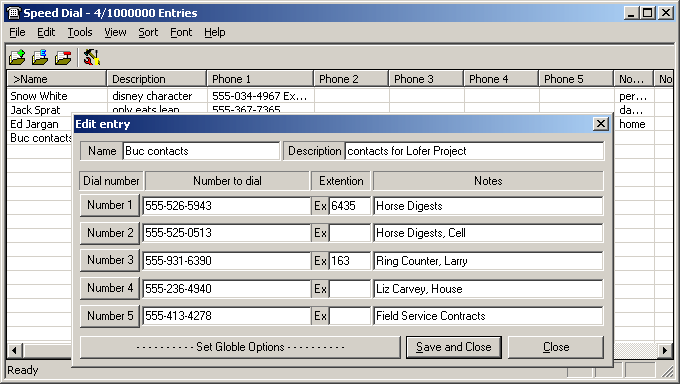 If you hate looking up and dialing phone numbers, you need Speed Dial!

---

Imagine being able to sit down at your computer, dial and talk to any one you know without having to look them up.

Now, with Speed Dial this is a reality with.

Let me show you just how it works...



Install Speed Dial on your computer. Select the person you want to call, pick up the phone, click the [Dial Number] button and your computer will connect you so you can talk to them.
Start your office toward an edge in productivity. Become one of the well equipped workplaces of the future. Do it today!
Why Do You Need Speed Dial?
While you are using valuable brain power trying to connect to a person by phone, you could be using the energy to convey your thoughts to them, or working on resolving other problems.
Who Uses ElectraSoft Software?
ElectraSoft software is used by many well known establishments including military, government, education, medical, business, and individuals.

Some users of ElectraSoft software include, United States Armed Forces, United States Senate, University of Utah, Central Iowa Health Care System, San Diego Health Department, IBM, and millions of small businesses and individuals.
Quick and easy to add an entry
Will find your modem with the click of a button
Fast
Will optionally dial an extension
Help system
Create and select as many entries as you want to
You need to use Speed Dial if you are a...
Businesses owner and need to keep the mind on problem-solving, not on dialing the phone.
PR person working for a businesses need to dial many phone numbers.
What a speed dial software program used for?
A speed dial program is used to store and organize phone numbers, and to easily dial any of the stored phone numbers.