ElectraSoft try before you buy software programs. Fax software programs to receive fax by modem. Send fax by modem, email, Internet. Send email newsletters. FTP client. Web browser. Web sites monitor.
---
---
This faxing software includes Vista 64 bit fax, Vista 32 bit fax, Windows XP fax, Windows 7 fax, and all other Windows 32 bit and 64 bit fax drivers. The 64 bit print to fax supports all 64-bit and 32 bit Windows operating systems includes x86, x64, EM64T, amd64 and ia64.

Our fax software can send faxes from your computer using your cell phone fax modems too.

Testimonial from a satisfied customer:
I work away from the office a lot. I can access email but not fax. I have orders which are faxed to me. ElectraSoft's fax software forwards these faxes to my email account where I can access them as PDF or TIF files. PDF is Portable Document Format (PDF) and can be read with Adobe Reader and many other Windows software applications. TIF is Tagged Image File Format (TIFF or TIF) and can be read with most Windows software applications.


---
---
---
---
---
---
---
---
---
---
---
---
---

First Alert Service Monitor
You will be monitoring your Web Site, Email, FTP, and other Internet Services in a few minutes from now with this full featured First Alert Service Monitor network monitor software program. First Alert Service Monitor is a full featured Internet/network service monitoring solution. Monitor Internet protocols such as HTTP, FTP, SMTP, etc... Options include: Intuitive interface, easy view of all services, several alert options, service dependencies, run as an NT service, and many more features. Always be alerted if any of your Internet/network services are down, with First Alert Service Monitor.
First Alert Service Monitor Screen Shot
First Alert Service Monitor Tutorial.
First Alert Service Monitor Frequently Asked Questions.
Supports Windows.
Last update: 16.03.01 03-10-2016
[Testimonials and good reasons to buy from ElectraSoft]




---
Download Free Cover Page Logos for ElectraSoft's fax software.
UnZip this file in your fax program directory or folder.


---

To install a program (Such as one of our above programs where the downloaded file has the extension of zip. i.e.: fmn.zip), read:
Zip File Tutorial
---
If you have a problem downloading or need assistance Send email to ElectraSoft
Go to Top of Page
---
Internet Access

Web Hosting
You will have your own Web Site in a few minutes from now with ElectraSoft as your ISP (Internet Service Provider).



---
More Things of Interest
About ElectraSoft
ElectraSoft writes software for many purposes including faxing, ftping, and emailing. We offer free software trials on most of our software downloads.

Fax Solutions: ElectraSoft is one of the largest fax software suppliers. FaxAmatic, [32bit Fax / 64bit Fax] and 32bit Internet Fax shareware or trialware programs are very popular with people that want to send occasional faxes and with people that do large fax broadcasts. They work with Microsoft Windows 95, Windows 98, Windows ME, Windows NT, Windows 2000, Windows XP. Just put some fax numbers in the FaxBook or give the fax program a list of FaxNumbers and let the ElectraSoft fax modem drivers do the rest. FaxAmatic, 32bit Fax / 64bit Fax and 32bit Internet Fax can all be run as an NT fax service and they can be used as an NT fax server too.

All five fax programs include the world famous ElectraSoft Print to Fax faxmaker, which lets you create faxes from any printable files such as documents, text, bitmaps, pictures, etc. The ElectraSoft Print to Fax faxmaker is the fastest fax creator converter in the world. Some people call it a fax maker, while others call it a fax creator, fax converter, or fax generator. With the ElectraSoft Print to Fax, all the fax machines in the world are your printers. If you can print, you can fax!

FTP Solutions: If you are looking at FTP programs, take a look at our 32bit FTP client. This FTP trialware is very simple for beginners to use, even if they have never used FTP software before.

Email Solutions: If you need a high-speed emailer to send out news letters, 32bit Email Broadcaster is the answer. This is one of the easiest to use email programs that there is. You will find this email software to be very easy to get up and running in a short time.

Who Uses ElectraSoft Software?

ElectraSoft software is used by many well known establishments including military, government, education, medical, business, and individuals.

Some users of ElectraSoft software include, United States Armed Forces, United States Senate, University of Utah, Central Iowa Health Care System, San Diego Health Department, IBM, and millions of small businesses and individuals.



Go to Top of Page
---
Awards earned by ElectraSoft

SoftLandMark Awarded ElectraSoft Five Stars
ElectraSoft software was a Simtel Dr. File Finder's Pick of the Weeks



ElectraSoft software was a Dr. File Finder's Pick of the Weeks



Microsoft and WUGNET Hall of Fame, Best-of-the-Best Award



File Transit Awarded ElectraSoft Five Stars



5 Star Shareware featured ElectraSoft's software



Filehungry Awarded ElectraSoft Five Stars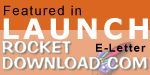 Rocket Download featured ElectraSoft's software
Go to Top of Page
---
Contact ElectraSoft
For assistance
Send email to ElectraSoft

Phone Number: 281-499-8246

Mailing Address:
ElectraSoft
3207 Carmel Valley Drive
MISSOURI CITY TX 77459-3068

ElectraSoft is a Member of: ASP (Association of Shareware Professionals)



Go to Top of Page
---
Friends of ElectraSoft

ElectraSoft download site; Download FREE to try before you buy software

Jon Krahmer is a well established authority on electronics


PADRING for new software.


Shrink Cancerous Tumors the Natural Way with Triterpenoid saponins.


Microsoft Windows operating systems


Association Of Shareware Professionals (ASP) Home Page


Add Me! Get your web site spidered and indexed on many search engines for free




Go to Top of Page
---
Find Anything on the Internet
Google Web Search Find Information on the Internet using Google's Web Search Engine
Google Advanced Web Search Find Information on the Internet using Google's Advanced Web Search Engine



Go to Top of Page